NSUC Relationship with Arbor Assets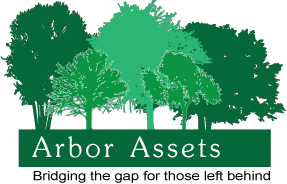 Arbor Assets is our Humanitarian Partner
At North Shore Universal Church, a crucial part of our organizational focus is on human welfare. On this basis, we have teamed up with Arbor Assets, another U.S. based non-profit organization. Arbor Assets works as a microlending company, operating in Honduras and Nicaragua, and loans out fund packages to local-level, grass-roots Central American non-profit co-operatives. These local co-ops then parcel up the funds and issue micro-loans to their individual members.
The majority of these individual micro-loans are under $500 and are generally intended for women, who often comprise the majority of the agriculture labor force throughout many less developed countries. Within the developing world, women are generally less productive because they have less access to land, resources, capital, and destination markets. However, addressing this historical inequity can bring a real windfall: multitudes of studies have shown that women, in much higher numbers when compared to men, tend to reinvest their income directly into their families' food and water supplies, healthcare, home improvement, and schooling.
Arbor Assets creates loans that focus on two things:
1) Increasing income capacity, such as buying a sewing machine, equipment or other inputs; and,
2) Home improvement, which can include the financing of health-supportive bio-sand water filters and/or eco-efficient wood-burning ovens.
NSUC supports Arbor Assets in multiple capacities.
One way that we support Arbor Assets is by matching all NSUC member and minister donations of up to $20. In line with this, our Signature Ordainment Bundle includes a $10 matched donation, and our Premium Ordainment Bundle includes a $20 matched donation. NSUC makes other donations to Arbor Assets as well in coordination with their yearly loan cycles.
The partnership between NSUC and Arbor Assets is understood to be stable, enduring, and basically permanent. Within this relationship, we share personnel and resources. We are very fortunate to be involved with such an impressive and versatile organization, especially when conducting this humanitarian fieldwork in one of the world's more difficult and dangerous places. Arbor Assets has done a lot of great work over the past 10 years, and we are lucky to have this affiliation.
Support Arbor Assets by shopping on Amazon.com.
Find Arbor Assets as an officially registered charity participating in the AmazonSmile Program.  Provide much-needed support and micro-finance opportunities in Central America simply by shopping on Amazon.com.  You shop, Amazon gives 0.5% of their money per every purchase – a half cent for every dollar you spend – as a donation to Arbor Assets.
AmazonSmile is the same Amazon.com you already know – with the same exact products, prices, service and shopping features as Amazon.com.  The benefit is that when you register on AmazonSmile, the AmazonSmile Foundation will donate 0.5% of the listed purchase price of eligible products to the charitable organization of your choice.  The donation money comes out of their pockets, not yours. 
Find Arbor Assets in the AmazonSmile Directory, or navigate directly to our organization profile and opt for immediate support by following this link here.